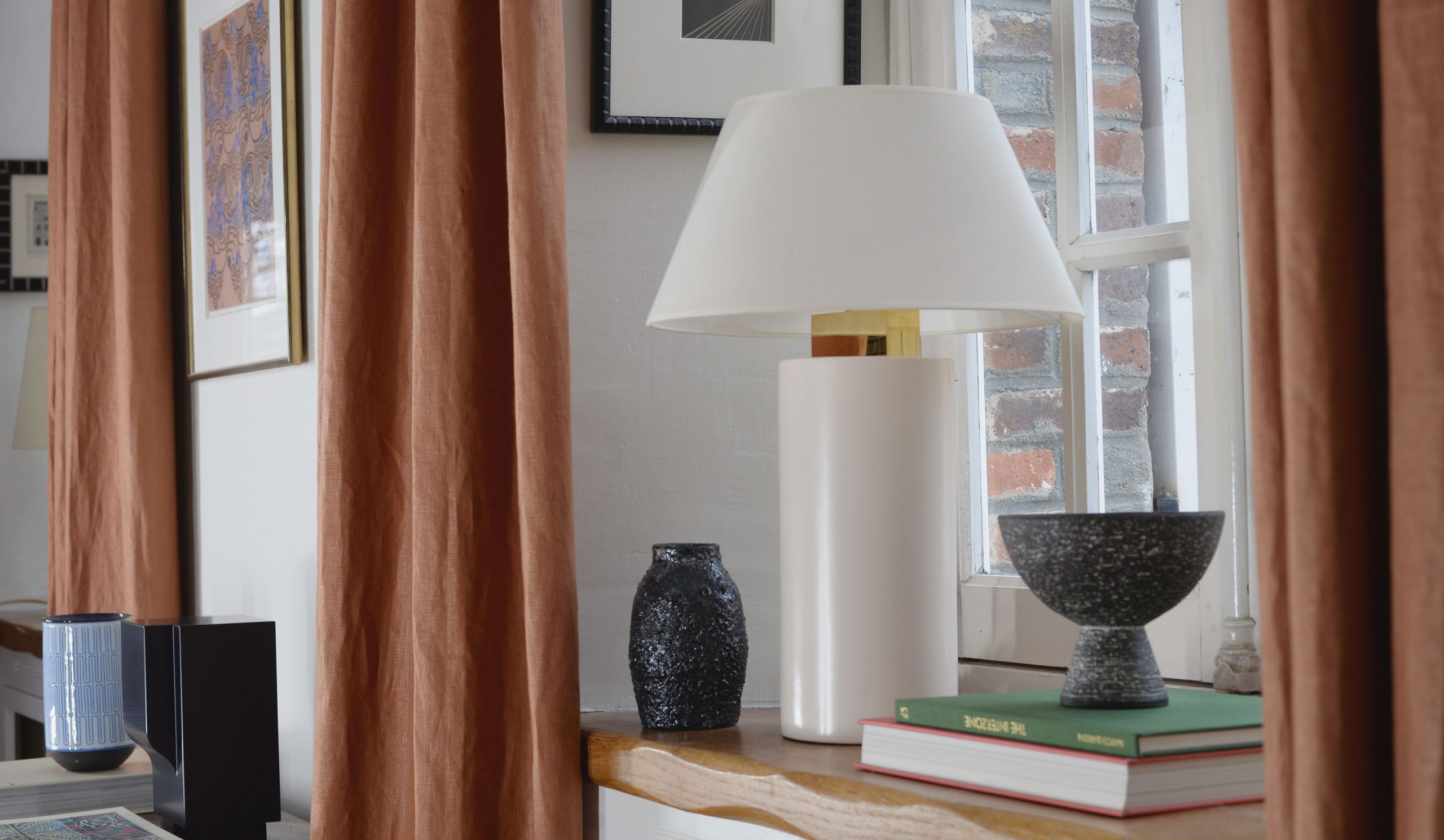 Bolet, with its mix of vibrant textures and straightforward lines, is a singular, joyful and modern take on a classical typology of lamp.
The soft light spread by its lampshade gives a graceful and sensual quality to its ceramic and raw brass sculptural base.
Both elegant and utterly contemporary, the Bolet lamp will give a muted intensity to any kind of interior decor.
Made in France.
The making of each Eo Ipso lamp requires many manual steps. Slight variations of color or small surface irregularities can therefore occur. These distinctive features are not flaws, but the sign of an handcrafted production process which makes each one of our lamps unique.
ENAMELED CLAY, RAW BRASS, COTTON LAMPSHADE
THE LIGHT SPREAD BY THE LAMP IS NOT COLORED BY THE LAMPSHADE
MEASUREMENTS : HEIGHT = 20,2" / LAMPSHADE DIAMETER = 13,8"
WHITE POWER CORD, LENGTH = 67"
POWER SUPPLY : 220-230V
E17 / 8W MAX
CLASS 2
REF : BOLGM001001
FOR OUR CUSTOMERS LOCATED IN THE USA, AUSTRALIA AND JAPAN, WE PROVIDE THE FITTING SOCKET & PLUG ADAPTERS IN ORDER TO MAKE OUR LAMPS WORK PERFECTLY.